Cupcakes made in North London for Valentines Day
Tuesday, 15th February 2011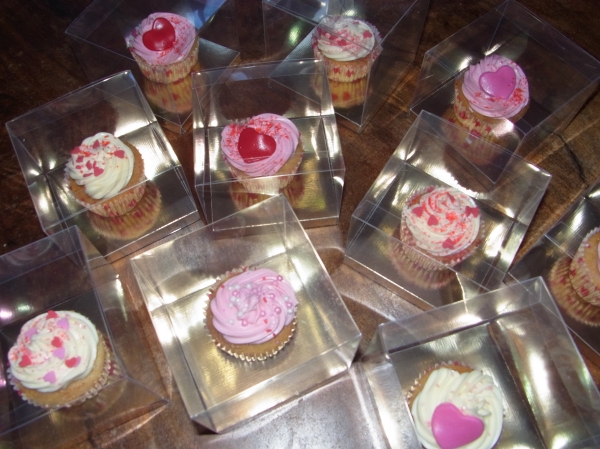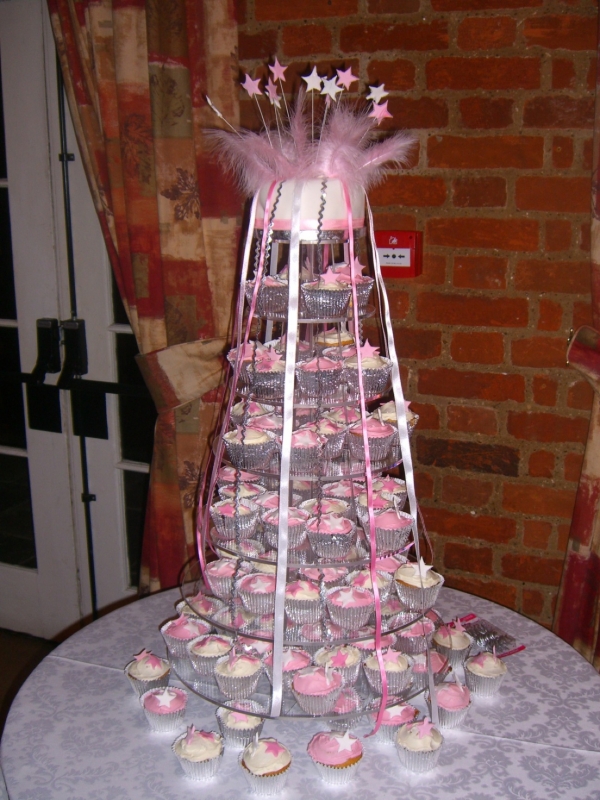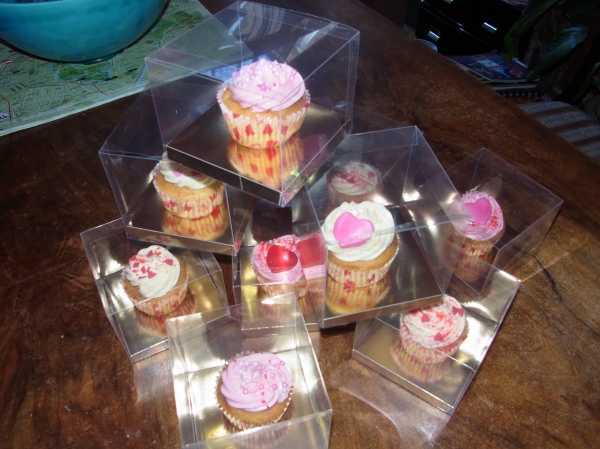 Valentine's Day, 14th February 2011.
Valentine cupcakes home-baked in North London.
Cake numbers 2451 and 2452.
Valentine's day isn't known for its cake related celebration but this year was different - 300 pink & white cupcakes home-baked in North London!!
The 1st 100 cupcakes were for an 18th birthday bash in Elstree, Herts. (Yes delivery can be arranged for anywhere, not just North London). Beautiful pink & white frosted cupcakes in silver cases covered with pink, white & silver sparkles, topped by a giant cupcake with feathers, ribbons & stars. Very shimmering!
The next 200 were for a Valentine's themed fashion launch in Hammersmith. These were pink & white frosted as well but with heart sprinkles & little sugar pearls & bigger red & pink hearts & on & on. It was so fun to make so many different combinations & they looked amazing. They were presented individually boxed as gifts for the guests.
Literally a 'sweet' gesture! (Sorry, no more puns - I promise.)
Now its back to the kids - Toy Story & Super Mario Bros here I come!
Cake Dreams - probably the tastiest cakes in North London!